Tennis Tours to Italy
(Lake Garda)
"Tennis tours, camps and tournaments in around Lake Garda and Northern Italy"
Starting from £ 639 ( 4 nights )
B&B Price based on 20 paying passengers and 2 free places on a 5 day 4 night tour by air travelling in low season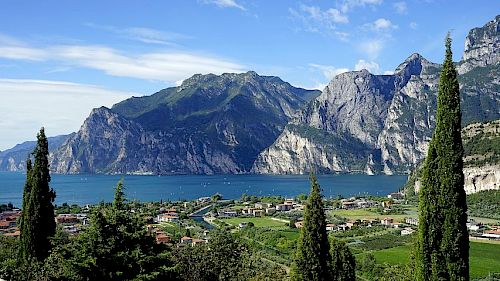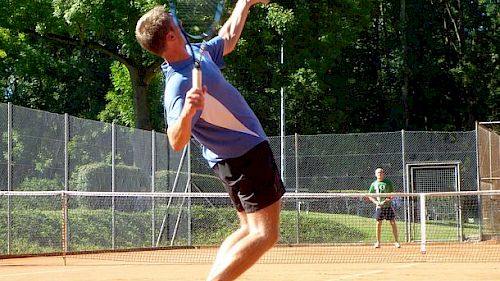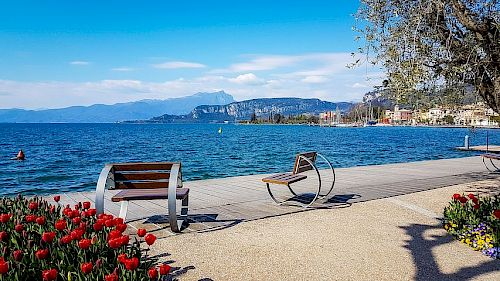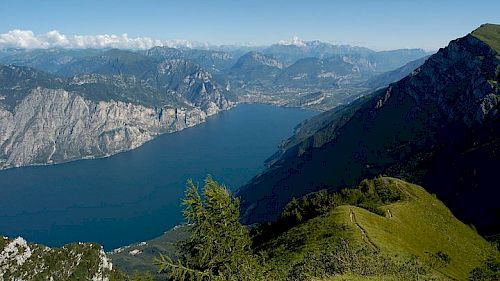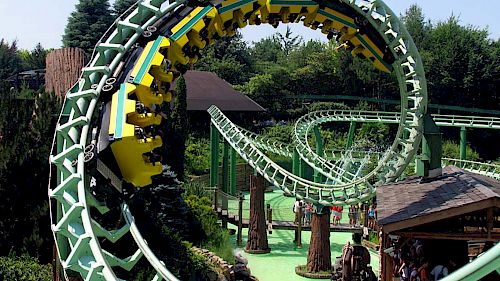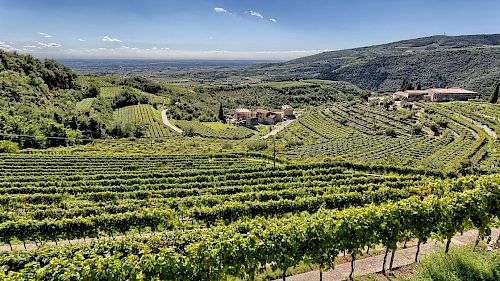 Train and play at the MB Tennis Clinic close to Lake Garda
Superb base close to lake activities and theme-parks
Easy access to cities and sights of northern Italy incl. Milan, Verona and Venice
Location - The MB Tennis Centre is located south of Lake Garda and a perfect base for a tour. After training, visits to Milan, Verona or Venice are all possible as well as enjoying days at Gardaland theme park, Caneva World Theme Park or a lake tour by boat or by coach. An itinerary would be full and varied and there are options to add high-rope adventures, water sports as well as authentic italian gastronomic activities in nearby Valpolicella.
Tennis - Whether you want a training camp, competitive games or entry into a tournament, the MB Tennis Centre caters for all tennis teams. A basic itinerary would involve training in the morning with activities and excursions in the afternoon but the local coaches will help to mature all players on the clubs' hard-courts and local players are on hand to play in friendly and/or competitive contests.
Itinerary
Day 1
Afternoon
Arrival into Italy and transfer to your accommodation
Day 2
Morning
Tennis training camp
Afternoon
Visit to Lake Garda 
Evening
Evening tennis match or dinner by Lake Garda
Day 3
Morning
Tennis training camp
Afternoon
Head to Venice for the afternoon evening
Evening
Dinner in Venice before heading back to the hotel
Day 4
Morning
Tennis training camp
Afternoon
Visit to Gardaland Theme Park
Evening
Tennis matches or dinner in Verona
Day 5
Afternoon
Arrive back in the UK
Tour Resources
Whether you've done a hundred trips or this will be your first, organising to travel away is no small undertaking and we want to help you to make the organisational process as easy as possible.
Quote > Perfect > Launch > Book
Make sure you check out our blog which contains 10 key trips to help you launch your trip successfully - Tour Launch Blog
---
Step 1 – get a quote
We know you might have to get a few quotes but we'd love you have 10 minutes of your time on the phone to understand more about your group and to explain what we can offer. If previous tours could be improved on then let us know and we'll tailor a proposal to meet your requirements. After one conversation we'll then send you emailed price proposals.
Step 2 – narrow it down
We don't expect the first offer to be perfect, let us know how the first quote compared to your expectations, we'll then adapt it further
Step 3 – launch the trip
We'll provide you with a parent version of the quote proposal that you can send out with pictures and links to give as much information as possible.
Step 4 – collect deposits and finalise your tour
A booking is confirmed upon receipt of a first deposit payment and completed booking form. A list of passenger names (as per passports) may be required for flight bookings.
Energy Travel Ltd has ATOL certification and we are members of ABTA. What this means is set out below:
Atol - https://www.caa.co.uk/ATOL-protection/Consumers/About-ATOL/
All the flights and flight-inclusive holidays on this website are financially protected by the ATOL scheme. When you pay you will be supplied with an ATOL Certificate. Please ask for it and check to ensure that everything you booked (flights, hotels and other services) is listed on it. Please see our booking conditions for further information or for more information about financial protection and the ATOL Certificate go to: www.caa.co.uk
Abta - https://www.abta.com/find-a-member
Energy Travel Ltd is a Member of ABTA with membership number Y6744. ABTA and ABTA Members help holidaymakers to get the most from their travel and assist them when things do not go according to plan. We are obliged to maintain a high standard of service to you by ABTA's Code of Conduct.
For further information about ABTA, the Code of Conduct and the arbitration scheme available to you if you have a complaint, contact ABTA, 30 Park Street, London SE1 9EQ. Tel: 020 3117 0500 or www.abta.com


Please know that Energy Travel Ltd also has a robust liability insurance policy in place – please contact us if you require further information.
If you would like to get in touch with Energy Travel Ltd about any matter, please contact to us by emailing info@energy-travel.com or by calling 0330 001 1146.
We are a Member of ABTA, membership number Y6744. We are obliged to maintain a high standard of service to you by ABTA's Code of Conduct. We can also offer you ABTA's scheme for the resolution of disputes which is approved by the Chartered Trading Standards Institute. If we can't resolve a complaint, go to www.abta.com to use ABTA's simple procedure. Further information on the Code and ABTA's assistance in resolving disputes can be found on www.abta.com. You can also access the European Commission Online Dispute (ODR) Resolution platform at http://ec.europa.eu/consumers/odr/. This ODR platform is a means of registering your complaint with us; it will not determine how your complaint should be resolved.
Personalize your experience
---
Contact us for any request and to customize your experience!