Australia and New Zealand humbled
England and Ireland dominated two southern-hemisphere giants whilst South Africa and Argentina came good

Italy 16 - 37 Argentina.
Scotland 15 - 30 S Africa
Ireland 29 - 20 New Zealand
England 32 – 15 Australia
France 41 - 15 Georgia
Wales 36 - 23 Fiji
Trans-Tasman lesson.
Both Australia and New Zealand need to learn and learn quickly from demoralising defeats at the hands of England and Ireland.
"Australia were in contention on the scoreboard for much of the game, but never on the pitch."
"New Zealand were second best in the important stats of territory and possession."
There is an acute lack of discipline in this Australian squad. Some players are regular offenders. Some make stupid mistakes. Bell lifted a player not in possession and drove him into the ground, then looked perplexed! White continues to block the kick chaser. Occasionally he gets away with it, which serves only for him to continue to do it!!
Michael Hoopers post-match interviews have a familiar ring about them!
The only positive from this try less performance, the counter rucking.
Selection for the game against Wales should be seen as development and tactical; let's make changes. More punch is needed in mid-field, so Perese must start at 12 and switch Paisami to 13 where he can make those well timed out to in runs.
McDermott and Lolesio to start at half -back. Challenge them!
Leota and Valentina are too alike, both battering rams! We need some variation in the backrow and some footwork!!
Rennie must make a statement because the message isn't getting through.
England are in a good place! By changing members of the backrow, they can change their style of play during the game. The question remains, do you lose Curry's ball retention and support play skills when he plays at 8? England were counter rucked on several occasions and penalised because of the role of the second man in support of the ball carrier.
Their ability to send forwards rampaging through midfield though was admirable.
Steward is a fixture! Outstanding in the air and smart in attack. He oozes class. There is depth in England's back line and flexibility. Lots of young players emerging, which is vital 2 years out from the World Cup.
Marcus Smith will blossom and if allowed to play with freedom will create havoc, especially if he plays off some penetration in the 12 channel.
Huge challenge against the Boks next week though. I would start with Dembrandt at 8 and Curry at 7.
Ireland v New Zealand
Lookout everyone! This was a statistical demolition! New Zealand had no possession, no territory, few chances, and had to constantly make tackles in a game of attack and defence.
How on earth they were within 3 points going into the final 5 minutes is a credit to their resilience.
Ireland played with a high level of intensity from the first minute. Irelands well patterned and executed play had New Zealand scampering from one ruck to the next. This Irish performance suggested the shackles of the Schmidt era have been tossed away. They have big match depth off the bench and in no 6 Doris and No 8 Conan two World class forwards. But it is their collective team presence that makes them so compelling to watch.
My tip…they will win the 6 Nations.
New Zealand now face France in Paris the day before they fly home!!!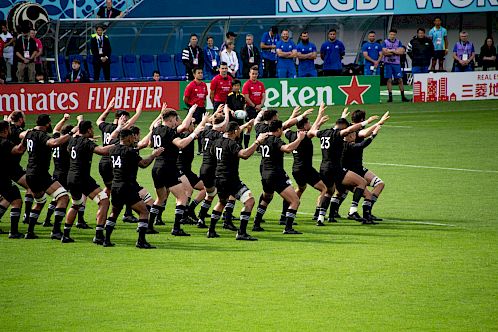 Published: Monday 15 November 2021