Head Away with Energy Travel and gain access to a World of Sport, Ski and Travel enthusiasts
We value our partnerships with sport and ski experts who have a like-minded love for travel and development. Meet some of them below.
Are you looking for contacts within the world of rugby? Find Rugby Now connects the rugby community, from players and coaches through to club officials and fans. Search for clubs near you, visit the Find Rugby Now forum and read up on their latest rugby blogs. Visit www.FindRugbyNow.com to find out more.
You can also read about the Lit 7s rugby festival heald each year at Wasps Rugby by visiting the website www.lit7s.com

Former Head of PE at an Independent School, Tosh coordinated rugby and skiing tours on many occasions so he knows exactly what schools want from a tour abroad. Since the year 2000 Tosh has been involved in professional rugby, but very much focused on younger players and their development working with England U19s, Loughborough University and Leicester Tigers Academy.
Tosh is available to come into your school or club for a pre-tour training session. He can even accompany you on tour. Tosh has been coaching in Italy for 3 years so is well placed to provide on location rugby training and ensure that any tour is a great success.
"One of the greatest development tools for all these groups was to experience different cultures and ways of living. To see how rugby is perceived and played in different parts of the world is truly enlightening. Some of the best sporting and social memories that I have are from when on tour. To challenge yourself as a teacher, and as a group, with new experiences, is a sure way of testing your development potential."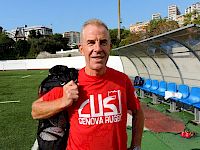 Rugby coach and author Mike Penistone is a regular contibutor to Energy Travel's blog section. He is also a consultant to Energy Travel regarding products and services we can offer the rugby community. Mike has coached at all levels of the game, from under-7's through to elite international players at the highest level, in both the northern and southern hemispheres. From his time coaching Rugby League as Head Coach for Great Britain students to Head Coach at Nottingham RUFC and Leicester Tigers Academy, where he was Head of Elite Player Development; Mike was also U21's Coach at the NSW Warratahs and Director of Coaching at Eastern Suburbs Sydney.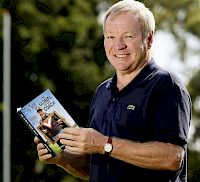 Jam Session Ski Academy is 100% Italian, founded in 1986, the key mantra of the company is "the pleasure of good skiing", because to ski well is to have a life-long pleasure! Jam Session's credentials are long established in Italy thanks to the high-quality ski courses they run as well as the innovations they have brought into ski instruction. At the dawn of the 'Carving' era, around 1997, Jam Session were ahead of the curve producing the first-ever interactive computer ski course called "Sciare con Ritmo" (Skiing with Rhythm), which went on to sell 30,000 copies. Subsequently, they have written over 200 articles for specialist ski publications.
Jam Session will be a regular contributor to Energy Travel's ski blogs, sharing videos on ski technique and pre-tour content to engage and excite skiers of all ability.